New Certificate Course in 4 Different Subject Launched. Registration Open for All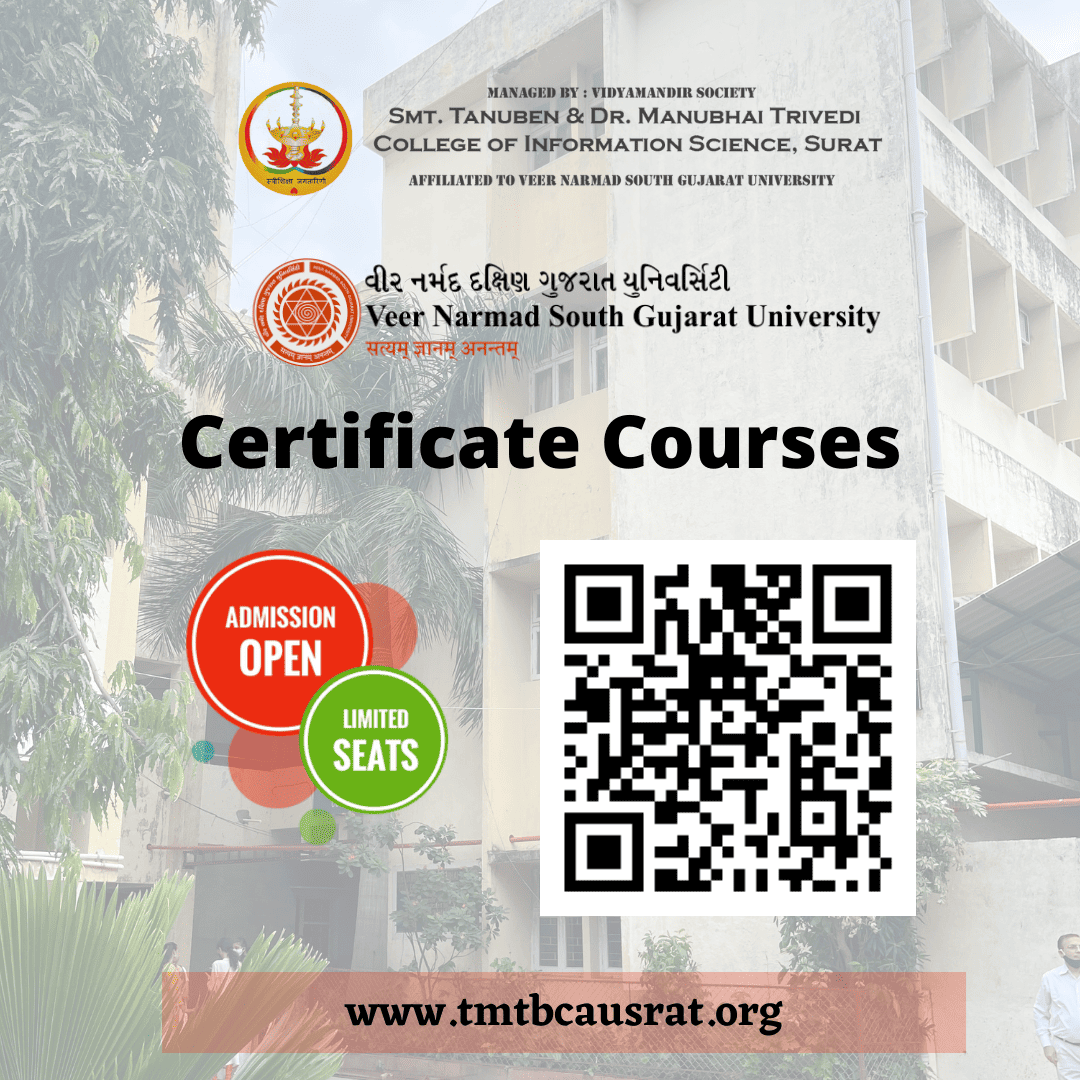 We Launched 4 Ceritificate Courses, Approved and Certified By Veer Narmad South Gujarat University, Surat.
Courses are as below:
Fundamentals of App Development
Fundamentals of web Development
Advanced App Development (using Flutter)
Advanced Web Development (using Wordpress)
Ceritficate and Marksheet with 2 Credit will be provided by VNSGU University.
Attachement