Facilities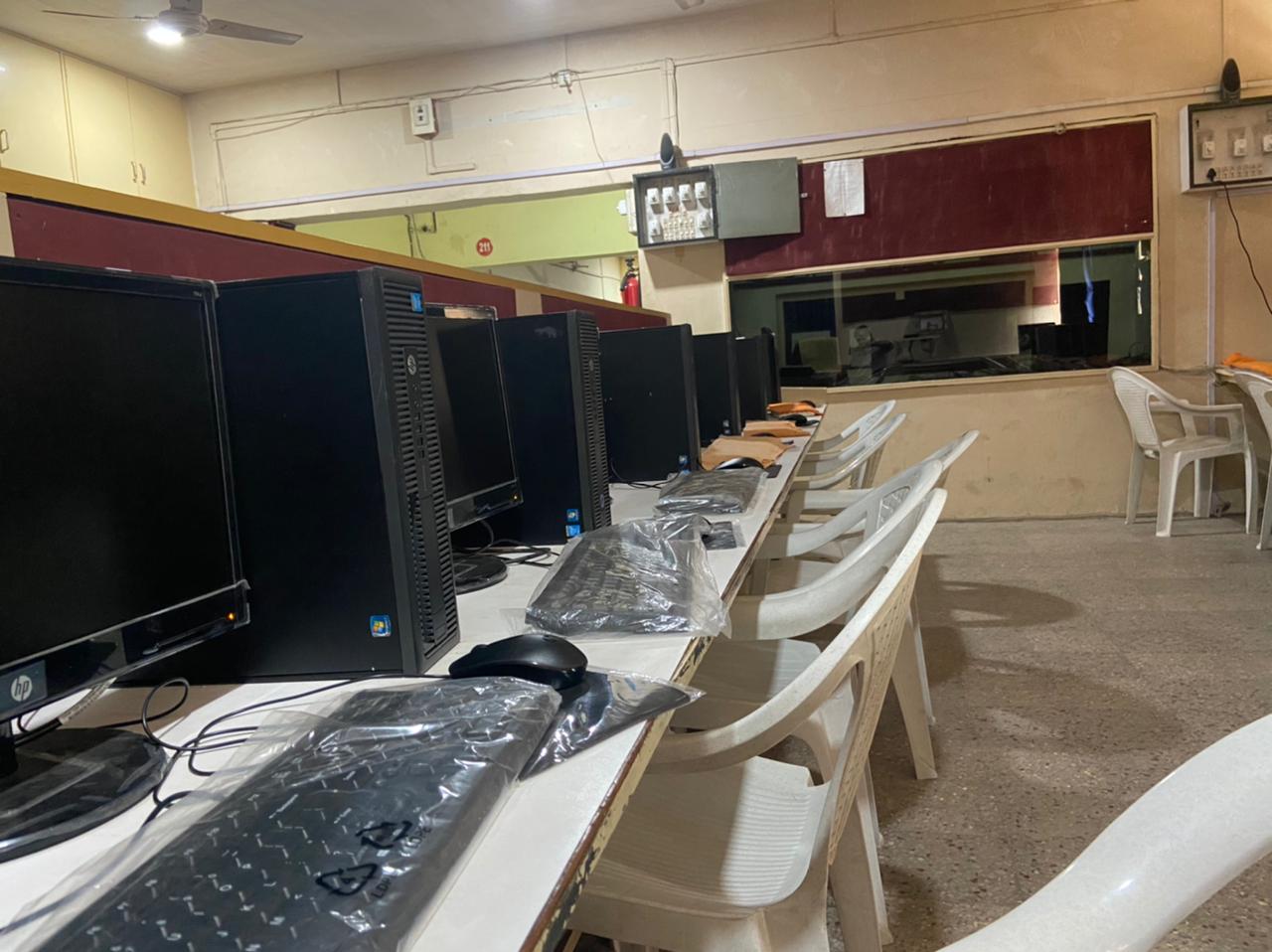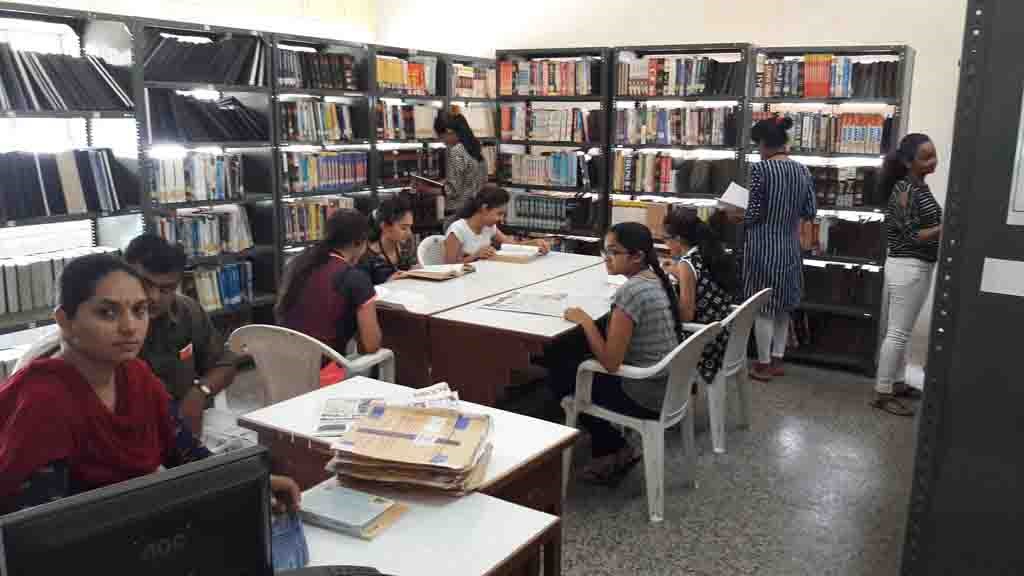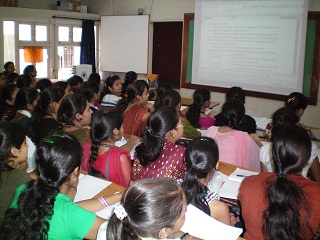 Administrative Office
There is the administrator office in the college which is used by the coordinator of the college and for other official purpose.
It handles all the academic works and management system of the college.
It solves any queries of the building staffs.
Classroom
Well-equipped class rooms with OHP, Multimedia projectors and Computer.
Classrooms are specious, with proper ventilation and required equipment.
It also provides the green board.
Common Room
Keeping the girls environment in mind, the college also provides the facility of girl's common room.
This room can be used for the common activities of the students.
Students can also get refreshments too in this room.
Computer Lab
Computer Laboratory has 69 networked computers with a latest hardware configuration. All the computers are equipped with latest software required to cover the B.C.A. syllabus. A dial-up and cable internet facility is also available. However, the computer laboratory is passing through the transformation stage, so as to make it at par with IT industries.
Facilities Available:
→ Internet Surfing
→ Practical Work
→ Print Out
→ Scanning
→ CD/DVD Writing
Multimedia Room
The Multi-Media Room (MMR) is a centralized facility for Multimedia-based instructions and presentations for our staff and students. It is well equipped with conventional audio-visual instrumentation, a Multi-Media Computer and an LCD Projector. It has a seating capacity of 60.
Server Room
There is the server room in the college which handles all the personal computers of the college.
The server room consists the server of different operating systems like Windows,Unix.
It handles any problem related to the computer in faster manner.
It also maintain the log of all the computers.
Staff Room
The Staff or Lecturers in the college are provided with the facility of staff room.
In staff room, separate computers and table are allocated to lecturers to carry out their academic work.
Lockers facility is also provided to the lecturers in staff room.
Reading Room
The college has provided the facility of reading room for the students which provide computer based environment to them.
Here student can perform their work as it is well equipped with the computers for their use and it gives them peaceful atmosphere for reading which can help them in their overall development